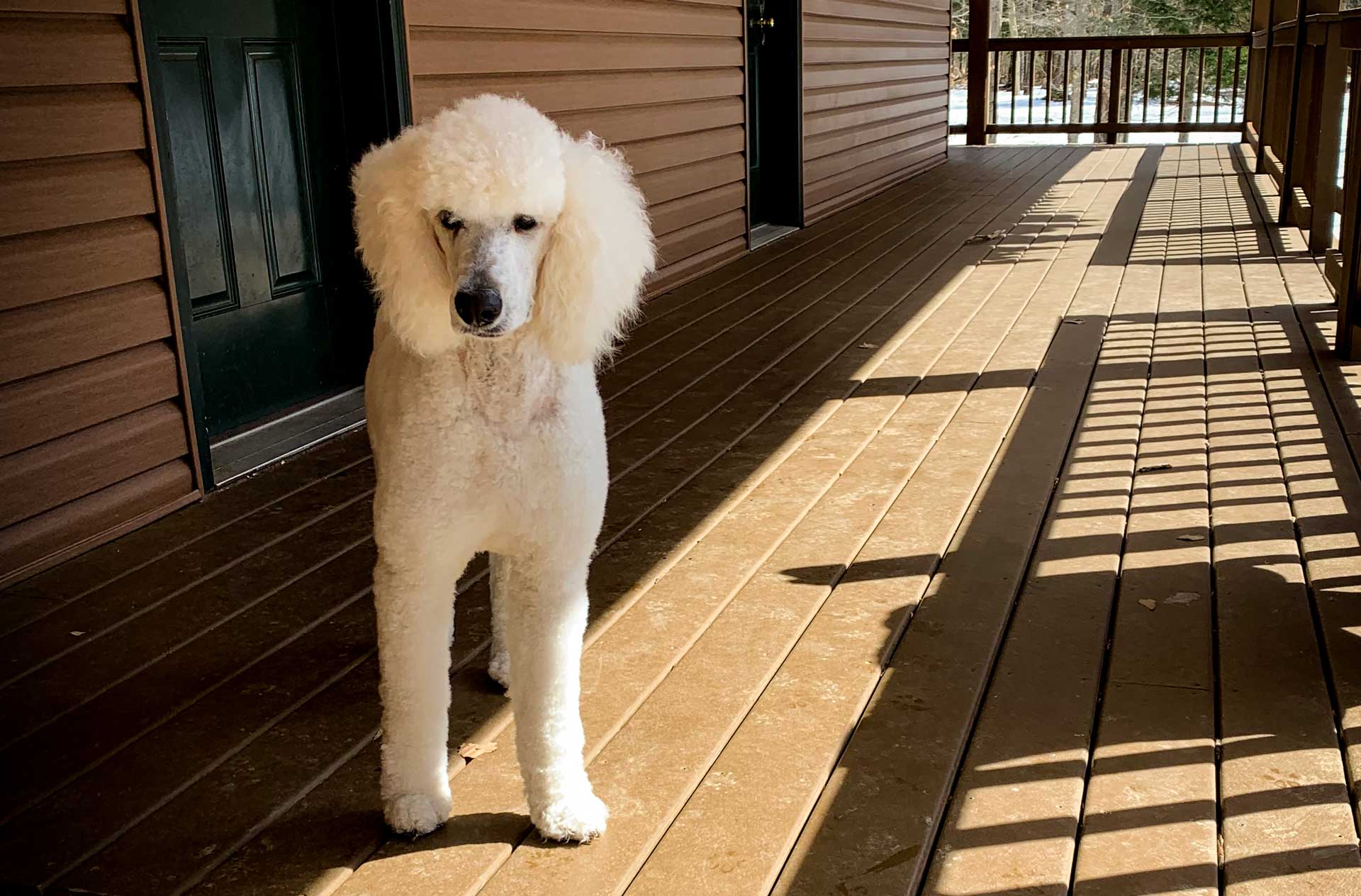 Reserving a Puppy
Typically a 6-month wait.
---
If you are interested in a Tamarack Standard Poodle puppy, please fill out the puppy questionnaire. I will then contact you to discuss our puppies and when we expect to have puppies available.
If you decide to reserve a puppy, I will add you to my waiting list and require a $100 deposit.
Once the puppies are born and your puppy preference is available, I will require a $400. deposit towards the purchase price. The remaining $2000. will be due at the time your puppy is picked up.
Our puppies, males and females , are $2500.